Your experienced and certified partner for safety
nsp Prüf- & Servicedienste GmbH is specialized in destructive and non-destructive testing of materials and components as well as the maintenance and certification of equipment for the mineral oil and natural gas industry. We are using a variety of material testing methods and analytical procedures to meet the national and international standards and regulations in order to provide reliable results and therefore contribute to our customers' industrial safety and quality assurance.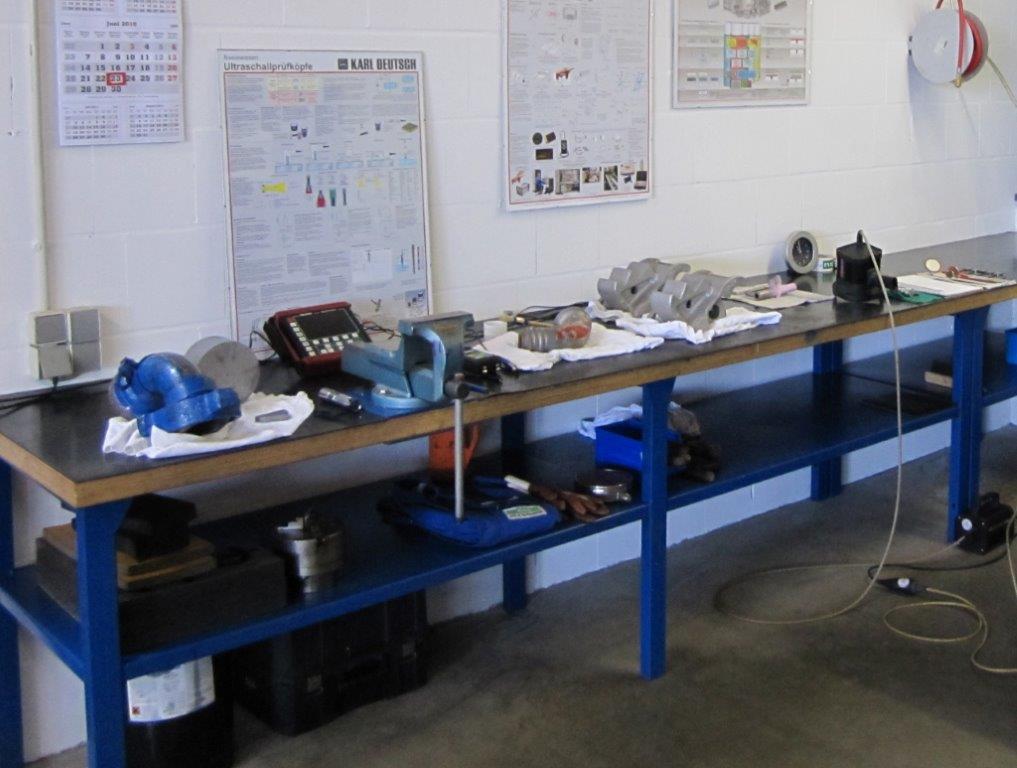 Thanks to our testing department and workshop working closely together under one roof, as well as a well-established team of motivated mechanics and testing personnel, we meet every order with high flexibility and therefore minimize the downtime of your components and installations. At the same time, we emphasize a close and trustful collaboration with your company.
To optimally satisfy your demands, we are constantly looking for the best solutions to your requirements while naturally meeting our high quality standards. We are always happy to explore new paths to achieve this goal.
nsp Prüf- und Servicedienste stands for:
an customer-oriented and flexible order processing,
high quality and safety requirements,
long-term experience in testing technology as well as in the mineral oil and natural gas industry,
the use of state-of-the-art testing systems and tools for analysis,
well-trained personnel in the technical and testing department,
an individual and extensive documentation and last, but not least
the personal and trustful relationship with our customers.